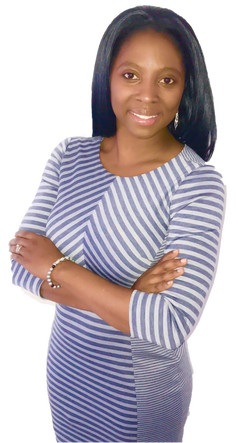 HI! I'm
Sandra Roach
, founder of Options Galore
. Our mission is to equip individuals with the tools and resources to accomplish their goals. Obstacles are inevitable, however they don't have to stop us. We provide workshops, trainings, and speakers for various topics. Located in beautiful Shaker Heights, Ohio, Options Galore has positively impacted the lives of hundreds of people. Feel free to browse and I'm sure you'll find something that we can assist you with.

About Sandra
Life Coach Sandra Roach is an avid motivator. She believes the greatest gift you can give people is the gift of options. What better way to showcase these choices than to lead by example. Through effort, discipline, and hard work, Coach Roach has accomplished many of her professional and personal goals. Sandra Roach is an Author, Engineer, Life Coach, Mother, Teacher, Wife and Zumba Instructor. Her super power is finding the time to do it all. She is committed to helping you move forward with POWER!
---
What's keeping you from achieving your goals?
Distractions can be a big factor when it comes to achieving goals. One way to avoid them is to identify in advance. There is a huge probability that you are unfocused by the same things. Get unstuck now.
​Get a plan to Set Goals & Get Results!
three areas of focus
career options

If you're going to work, why not do something that you love! Discover your options and get a personalized action plan.
​

self-enhancement

You were created to shine. It's not too late to use the skills that you possess within to move forward with clarity. Reinvent yourself today. You're a click away to a better YOU!


education

Going back to school can be intimidating, however don't let that stop you from reaching your goals. The Tutoring Tree provides help in math, science, and homework.
"To make your dreams come true,
​ you have to put in the work that's due:"